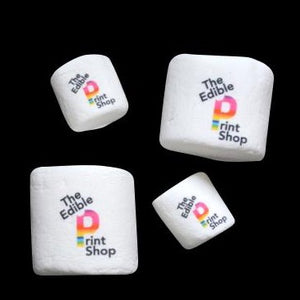 Marshmallows! Who doesn't love them! Your guest will love them even more when we bump up the cool factor by adding a logo, graphic, text or photo. Use them to makes S'mores, garnish a drink, skewer them for a chocolate fountain. The possibilities are endless.
Choose from the following options:
Standard Size - 50 
Standard Size Vegan/gelatin free 50 
Jumbo 24
Marshmallows do not come individually wrapped.